This is one of the most key and powerful parts of guy's game who is a great with women, it is this simple but a powerful concept!
GO FOR WHAT YOU WANT
I would say 95% of people in general don't go for what they want. These people have higher levels of fear within them and have a very weak point of focus. Instead they try to avoid what they don't want to happen.
Most people play not to lose rather than playing to win.
Going for what you want is a mental muscle that you will need to build and strengthen. The front of the mind is the pre-frontal cortex and this is where you will be able to focus and then have the ability to go for what you want. The back of the mind is the lymbic system and this is the pleasure and reward part of the brain. This part of the brain is very reactive and interested in only stimulation and short-term pleasure.
How do I get to access the pre-frontal cortex part of my brain?
Meditation is the greatest tool you can use to get yourself to access the nice frontal part of the mind. Meditation will train you to gain a singular point of focus. Within one week of meditating 15 minutes per day you will notice your concentration levels and confidence will be much higher. By going for what you want, life will become very simple. No if or but, hesitation, style questions. I like her, lets approach her! That simple.
Increasing your dopamine levels is also very important. Dopamine is your happy hormone and whenever this is low your body will put out requests to boost the dopamine levels. When the body does this it will be impossible to focus or go for what you want because the body will shut down the focus part of the brain until it's needs are met. This is just like trying to sleep when the body is low on carbohydrates. The body will not let you sleep until you get up and eat and then it will shut down. The best four ways to increase your dopamine levels are:- Exercise, Bananas, Seeds and Vitamin C. Every morning when I wake up I have a banana and grape juice smoothie, this really boosts my dopamine levels. Plus everyday I will do some form of exercise, either weight lifting or running. Implementing these habits increases my chances of being able to focus for long periods of time and allows me to go for what I want.
By approaching a girl and rather than playing not to lose and instead going for what you want, will tell the girl so much about you. She will presume this is how you approach life. You want to approach a woman going for what you want. With no fear, you like her and you wanted to come over and say hi. Focus on the woman, shut out the audience or the environment just direct your focus onto her. This is the confident approach. She is what women respond to. A man that approaches a woman like that will approach life in a similar way. He will be dominant, confidence, exciting and be living a life of purpose and one that he chooses rather than the outcome of reaction. Most people are scared what other people think of them so much that they have to drink alcohol to turn off this fear. By following the steps above you will be able to to the confident and attractive all of the time!
The number one pick up artist rule is "Go For What You Want!"
The number one aim that any aspiring ladies' man should focus on is to become natural and authentic with women. A major benefit to being Natural and Authentic during the approach is that women will trust you. Most men don't get blown off because they aren't good looking enough or they aren't tall enough. They will get blown off for not being authentic when approaching the woman.
A bad example of an approach: "You are really beautiful, I like your shoes" The woman will sense that this is a line and not honest.
Also the same applies if you use a scripted pick up line but on the inside you are feeling nervous. The woman will sense that what you are saying and how you are feeling are not in an alignment and so brush the man off. It is fake behaviour and so, unattractive.
Instead you want to be honest and follow our three step process
IAC = Identify – Accept – Communicate
Identify = Notice how you are feeling
Accept = Say to yourself "I'm feeling X and I accept that"
Communicate = Tell the girl you are approaching how you are feeling.
A good example: "Hey I'm feeling a bit nervous, I don't normally do this but I think you are cute and so I had to come over and say Hi!"
It is a lot more attractive to be authentic about how you are feeling than to try and fake it. The main reasons for this are:-
1. The woman will trust you and like you more because you are being real. Most men are complete phoneys when approaching women, bragging about their car or trying to buy her a drink. Women don't want this, they want someone cool and real.
2. By communicating any negative energy or emotion that you might be feeling, you will actually let go of it. There is a saying "What you resist will persist". Ignoring an emotion or pretending it is not there means that it will stay there all night or get worse! By accepting it and communicating it, you will start the releasing process which means for the rest of the night you will get more confident.
3. In the long-term, by communicating how you feel, these emotions will return less and less. Until they disappear for good and so you always feel confident approaching women. You must accept and communicate them first to build these solid foundations of confidence though.
4. Being authentic communicates high value. Imagine the hottest girl in your school. She could do anything and everyone loved her. She could be angry, sad, stressed… it wouldn't matter because she was the hottest girl in school, everyone loved her! This girl will have no trouble expressing her emotions and will have high self-esteem. By being authentic, hot women will get the same feeling that you were the most popular guy in school! Most men try to cover up how they are feeling and act tough. The issue with this is that women smell un-authenticity a mile away!
5. Being authentic will build your confidence in the long run. Each success you get, each beautiful woman you date, your confidence will improve because you were being YOU. Over time you will start to realise that you do deserve hot women and your confidence will reach unbelievably high levels!
6. Have you ever got a woman's number only for her not to reply to your txt messages? By being authentic you will notice that the numbers that you get will be a lot more solid. When using scripted pick-up lines you will notice that your flake rate will increase due to not being real.
7. We are only human! Women don't want a super hero, they just want a cool, normal guy. Women have bad days and get negative emotions just like we do! They will give you loads more points for being authentic than being fake. I have picked up hundreds of times being stressed, angry or nervous. I have a couple minutes of nervous conversation, the emotion then goes and I get her number or go on a date with her just as normal. I don't tend to get those emotions anymore but even when I did it didn't make any difference.
Vegan Dating
Here are the benefits to eating a healthy (if possible) vegan diet for pick up and seducing women.
Being Vegan is healthy, simple as that. Big food co-operations might not want people to know this but it's true. Go online, search for detox, healing, blood tests of vegans and you'll realise what is possible on this vegan / raw vegan diet.
The Law of State Transfer
What you feel she will feel. Eating Vegan / Raw Vegan diet people are happier. They are full of energy and their bodies have everything they need. A happy positive person will make other people feel happy around them. What you feel she will feel especially important for men to remember this. So your mood should always come first and be filled up with happiness and confidence. A vegan / raw diet will give you this.
You are who you attract:
All my girlfriends have always been mirror images
Healthy , athletic, you will be more attracted and attractive automatically if you become that yourself.
Confidence
I noticed most people in the raw vegan community were really confident. This was also a big realisation for me that eating the foods that your body wants leads to confidence.
Visit wholefoods and McDonalds, take a look around and notice how confident and happy to people are in each store.
When you eat healthy subconsciously you tell yourself that you love yourself
Healing the adrenal glands brings your hormonal balance back to healthy
Adrenals located above kidneys and the brain for stress response situations
Caffeine, stimulants, little sleep and stress will over work them to exhaustion.
Fight or flight response will be triggered less frequently and you will have serotonin in your body so the trigger wont last as long. Meaning approaching a woman on the street or going on a date will not be as nervous.
Ways to increase serotonin levels are, meditation, exercise, healthy eating, smelling nice things, listening to relaxing music, getting good amounts of sleep.
Fight of flight, heart rate is elevated, everything is a threat, survival mode, aggressive, more adrenaline in the body, thinking distorted, unable to relax and have fun.
Excessive masturbation increases cortisol and adrenaline levels in your body making more nervous and anxious.
Excessive adrenaline and cortisol will also make the person fat, the fat is stored to help balance the high levels of hormone.
Eating lots of fruit will calm the nervous system.
Fruit or natural carbohydrate will also give you a dynamic cellular energy which is calm and maintainable. Caffeine and stimulants will give an erratic serge of energy. The erratic energy is unattractive.
Not Eating Meat Advantages
Meat contains, antibiotics, steroid hormones and adrenaline
Antibiotics because the animals live in poor conditions and are sick
Steroids to make them bigger
Adrenaline during the slaughter process
All of these things will take the person away from being happy, calm and healthy which are attractive qualities.
Plus meat is hard to digest so it will make the person feel tired rather than full of energy. Again being tired is not the best state to be dating or meeting people in.
More Energy to Improve your Life
Approaching women on the street or in bars can be out of the comfort zone for most men. This can be a stressful time so it is important to give yourself the best chance to stay calm. Also to prevent yourself from getting sick and being tired focus on a high carb low fat vegan diet.
Detox out negative emotions and health issues
The Detox you naturally get when you go all raw diet or even better Fruit and Salad only. Or Juicing Detox. All of these all the body to get rid of rubbish and naturally heal itself.
I can put on muscle quicker and easier
I haven't been ill in 2 and a half years and I work 7 days per week.
Clear skin
Loss of fat
Clear mind
Calm nervous system
Emotions are sticky to cells so when you detox your cells will also let go of bad emotions. These bad emotions can create a bad vibe in the person. So by letting go of old emotions and traumas creates a happier, positive person naturally. Their vibe improves which again is really attractive quality.
Best,
Rob
RELATIVE Abundance Progression: A positive roadmap for your gradual improvement..
I hope the following idea, will help community-members of all skill levels to keep more optimistic when things temporarily 'don't got their way'… e.g. When a girl flakes, when you fuck up a day2, when you lose an FB etc.
This post is mostly aimed at newbies to intermediate PUA's…
There's nothing new or groundbreaking here, but I hope my way of summarising and presenting things will get through to some dudes, and help them find calm & patience as they progress…
SO – what I'll try to do in this post is 'fill in the gaps', detailing various other types of abundance, that are way-stages to true sexual abundance… So that everybody can feel like the next-step of the abundance-ladder is realistically within reach… Hopefully this post will help keep learner-PUA's motivated, by offering achievable inner-game sub-goals..
(Side-note: Please DON'T compare yourself to other PUA's – this can mess your inner-game badly Wink It's way more productive to look back at your skill 6 months ago & see what has changed…)
I see abundance as more of an identity, or inner-game thing… Yeah, I guess the number of FB's you've got etc. could be objectively measured… But it's more useful to view abundance as a 'feeling'… Kind of an 'Yeah, I can do THAT!' confidence…
Abundance-Ladder:  Progressive levels of competence/confidence… – This is a gradually improving progression of your inner game, based on growingly positive reference-experiences from your 'best sets so far'… Every now and then, you'll break-though to the 'next level'…
*Opening-Abundance…:You've got your inner & outer game to a mid-level, where you can approach lots of girls… And sometimes get a #, instadate, or day2… This means that even if you wake up in a shit mood, with an empty diary for the next week, you know there's at least a chance, that you'll deliberately or accidentally open a girl & sort yourself out a date… So you may not be a PUA sex-ninja yet…, but on a smaller level, every day becomes a potential PUA adventure… Today could be the day boys – 'keep the faith Wink
* Phone-Number Abundance…: You get so good at getting numbers, that even if you drop your phone in the bath & it melts, destrying all your numbers, you're pretty relaxed, coz you KNOW you can go out and easily game a new bunch of hot girls, and get a bunch of #'s, and day2's from them… It's no-big-deal… (my phone DID fuck up once, and I lost maybe 15 numbers – I really didn't give a damn.. Which surprised me!)
*Date-Abundance (Immunity to being 'stood-up'): … So, at some point, you get enough skill, and faith in your ability, that if you're wating for a girl to show up on a day2, and she flakes at the last minute, or just doesn't show up, you can immeditately go gaming, and get some numbers, or an instant-date, instead of spending the rest of the evening in a shit mood & too grumpy to game new-girls effectively… So, being stood up or flaked on, is no-big-deal… I used to get in a VERY bad mood if I got flaked, NOW I'm over it in 5 minutes or sooner, and totally ready to find the next girl… This feeling is very liberating, and hopefuly you'll find it too Wink
[at this level, you'll probably find a cool side-effect is that you start to pass a lot more shit tests, because you develope an improved sense of self-worth... You can always find another girl to hang out with & game, so WHY would you take excess shit from any girl, without calling her out on it, and responding like a man??]
*Sex-Abundance…: You know that even if ALL your current girls disappear, you can get as much new girls/sex as you want with minimal effort…
If you are corrently prone to neediness etc, open yourself to the idea that this is something you can learn to free-yourself from… It's a nice feeling to not care Wink But, you don't lose your ability to enjoy the moment…
So, I hope this way of looking at things will make newbies feel less overwhelmed, or under-pressure to jump from zero-to-hero in one big leap… Just enjoy the journey, as you pass though the stages, make some cool friends (PUA's and …. girls), and gradually get more kisses, hotter girls, and maybe a bit of sex, … if that's your thing…
Peace & Positivity
SnakeSkin
a) Chat with each girl separately about 3somes – has she had one before, does she want one, what sort of girls does she find attractive
b) Text each of them "Hey, I think I know another girl we should meet…. could be a lot of fun!"
(optional) – show them photos of each other so you've got the basic attraction agreed
c) Text each of them "Let's all meet up at Pub X at time Y, have a few drinks & see what happens". Pub X = your local
d) Have a word with the more confident one about how it's likely to play out – and make it clear in your own mind that if it doesn't work, she's the one you're taking home
e) Meet for a couple of drinks. Keep it lighthearted, a bit flirty. Make eye contact with the more confident one to see if she nods "I'm up for it" or similar.
f) "Hey, I've got a bottle of wine in the fridge at home, let's go there". If they both get up & put coats on, you're almost there
g) Kiss less confident one while walking to your house, in view of the more confident one.
h) Get home, pour drinks.
i) Escalate
What about looks?
Looks don't hurt your chances but they are far from the deciding factor. The most popular guy in your school was he the best looking or the most confident? Usually the most popular guy in school is just more confident or funny.
Men and women are biologically wired to desire different things. Men look at a woman's replication value, so her hips to breast ratio, facial symmetry, height, hair, lips, breast and bum size. Women look at the man's survival value, confidence, humour and positivity being the top three.
A man who is good looking might get some freebies. For example some girls might approach him or give him signals that they are interested to be approached.
Social conditioning teaches women that they should go for a certain type of man but this type of man isn't what they respond to. A very shallow, un-evolved, socially conditioned woman might be primarily focus on a man's looks. Woman like this are rare though, especially attractive women. A more attractive woman will have gone on dates and generally have better self-esteem than a girl that is typically not as attractive. There are probably many counter examples but on average this is true.
Women will go on dates with good looking guys and be very disappointment. The guy is typically shy, acts strange, immature, unsure of himself. Some girls will understand that looks aren't important for them while others take a bit of time to put the pieces of the puzzle together. "So I went on that date with that guy I should fancy but didn't yet that normal man who made me laugh and made me feel all those emotions I slept with."
Another factor with looks is that if your social skills, confidence or humour is just one percent better than your friend who is ultra good looking then you will get the girl. I have had many good looking students, a few male models come on bootcamp. I'm balding with a regular body and they could look like Brad Pitt out of Fight Club yet if I'm just one percent better I end up getting the girl.
What a woman is ultimately looking at is if you feel entitled to be with her. If you are good looking then getting lots of girls checking you out in the nightclub will increase your feeling of being entitled. This is a good thing but will lead to the good looking man fearing the approach and rejection. He has a lot to lose because the girl has put him up on the pedal stool and if he is not cool she will be disappointed. It is also completely unnecessary.
I have one friend called Chris who is very good looking with strong facial features. He studied Software Engineering with me and is a good friend to this day. Chris generally lacks confidence, a bit geeky and can be shy in social situations. He's much better now, however I lost count on the number of times girls would come up to him in a club. They'd say hi or that they liked him at least once per night. Yet every time he would seem to be able to de-attract the woman. This is a guy who has looks that could grace the cover of a fashion magazine. Yet he only had sex three times over the course of his three years at University. He is not religious and he didn't have a girlfriend.
Now my house mate Ash was and is a full on geek. He owns every games console ever created. Think Sega Saturn to Dreamcast, he owns them all. He has phrases like "It's on like Donkey Kong" and "Locked and Loaded". Above his bed he has a massive customized Ms Pac man poster. If there was an island of geeks then he would be The Great Geeker. He isn't great looking although he thinks that he is, in fact he is balding, skinny and pale looking.
Now Ash wasn't perfect, he had ego and a strong need to feel loved. However this geeky guy would regularly go out and pick up girls. Ash was my main wing back at University and someone I learnt a lot from. He completely accepted his geekiness and just loves video games.
One of Ash's favourite things to do was to bring a girl back to his room, have sex with her in the dark and then turn the lights on afterwards to reveal his games consoles and posters and proudly shout "You've just had sex with a nerd!". I can imagine the poor girl thinking, "oh my god what have I done, I had sex with you? You suck!"
Ash didn't have looks but he did have confidence, humour and was generally a positive guy. A man's looks are such a passive thing for a woman that they are basically irrelevant. Make sure you are shaved, clean and wear decent clothes and that will be enough for you to date women with unlimited beauty.
Best,
Rob
8 SECOND #CLOSE
After finishing boot camp about 7 or 8 months ago I was walking home and saw a girl wearing a hoodie, sitting on the wall waiting for a bus.
The 8 second #close went like this.
Walked pasted stop did a quick double take and one step back. (She looked up)
Forced IOI with my point and hide face with hand routine. (she smiled)
Walked straight up hands held out CHEEKY SMILE Wink She took my hands.
"Hay take your hoodie off" (she did), said "that's better" (as I span her) Cheesy
"Gotta catch my bus, I'm having a fancy dress party gimme your number I'll text ya"
Her: Ok giggles (giggles are good it means they trust you and there happy and fancy you, I'm always happy when my women are giggling, (as I typed 07 into it and handed it to her). Then looked away like it was no big deal. NOTE OF INTEREST: this is important as if they look up and your grinning like a twat then they are likely just to say email me instead or actually I better not.
I shouted later Miss Red Riding hood as left with another point and cheeky smile as I walked away, this is important as it's like sealing the deal but super quick.
Why I hear you ask and still wasn't the sealing the deal to quick.
If you chat to a HB for 3 hours then number close then go straight after that, she will most likely flake. But if you stay inset for another 20mins to show all the trust, comfort and connection you have built up is chicken soup = kosher, then she won't flake.
Now if the interaction is under 30 seconds and you piss off immediately after getting the number then she will still flake.
So you need to so a mini something at the end to show you just wasn't after the number, now in my case I did a point and smile which is what sparked her interest at the beginning. Even though I was walking away at the time this was ok as at the time I was walking to her. It's sort of like a trigger or anchor.
Also as it was a super quick #number close I could do a super quick exit.
I never had a party and just texted my text routines she came over to mine the next night and f-close totally time in her company from start to finish 20ish mins.
So now when women say they can tell if they like a man in the first few seconds you know that there still lots of time to do things in that time frame Cheesy Cool
Beckster
Just a quick ONS report
For a talk about this one as it slightly different to other ONS is I have experienced, of a while bowling around TT on Saturday night number closing Scandinavian's I decided to grab one and dance
I opened with a mild basic GSF engager:
Me: Do you think I would look good in a Clit?
HBScandi: What?
Me: Do you think Good look good in a kilt?
HBScandi: Yes I like men's legs, do you own a kilt?
Me: Yes or wear it on our next date.
HBScandi: really??
Me: if you're lucky.
Fluff, C&F, Dance spin her show off a little.
HBScandi: Do you want a drink?
Me: about time, surprise me?
HBScandi: laughs ok.
(Smirnoff ice was brought back, her first deposits on me which I know she did not want to lose about getting the final product, me!)
The change seated area, she lost bracelet worth £400 I asked a loss property they said call in a morning
She was unhappy and was nearly crying
I'd cheered her up
Major Kino, kclose, DeepGame talk. One hour from meeting back at her place. Tongue
Then said listen its time for us to go and then led her out to the taxi rank.
She paid for the taxi (second deposit on me)
All the way through the journey she said I think you should go home.
These were big sh*t tests, she also said to you want to f*ck me?
I said yes but I want to be your friend.
She kept saying the sentence at least 20 times even when we were back drinking top champagne in her luxury apartment in Edgware Road penthouse
I eventually caveman her, picked her up and said now I'm going to F*ck you hard, then tossed her on the bed
She did everything and so did I
In her Condom draw was 5 vibrators and furry white hand cuffs, tons of lub sachets I borrowed a couple.
Verdict: no matter how big the sh*t there is always away around it, the bigger the test the hard you fight back.
Clown to Crown
Beckster
Hey, this text routine has got me laid more than any other routine,
Text 1: Hay u (or a name you gave her e.g. sticky, minx etc), how's tricks, it was short but sweet meeting you.(mention a joke you shared), Beckster x p.s Do you like roasted marshmellows?
Reg HB replies I get are it order of a good response:
Yes I love them! Blar………….
Yes who doesn't? Blar………….
No are they nice? Blar………….
Yes the pink ones? blar blar………….
I like (another sort of sweet e.g. popcorn, smarties etc).
Sometimes they reply things like "yeah there sweet and sticky like me (-;
Food with sex why not (-; xxx
What are you going to do with them xxx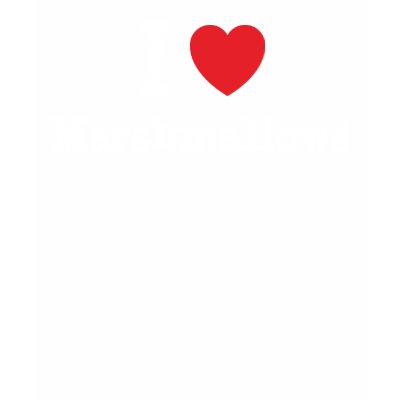 Text 2: Yes I love them to (or there sweet and sticky like me, cool you can have the pink ones) I have them on my DVD evenings with wine. Do you like movies? Beckster p.s what's your fav flav of wine Red or white?
Hb:
White every time! Blar blar………….
Depends on what food it's with (-; (marshmellows you stupid bitch!!! joke don't reply with this Cheesy)
Red of course. blar balr………….
Rose.
Bubbles baby.
Good rare ones have been:
I like a bath with my wine (-;
Red will go with my nighty xxx
I like both with you xxxx
I'll bring both as it's gonna be a long night (-; (she did as well Shocked)
Text 3: the bits it brackets don't write I'm explaining how the text works.
I like rose in the winter myself (whatever season it is, also not agreeing with her), hay you should join me on my DVD, roasted marshmellows and Wine night (still not really inviting her directly), but what would you rather pick the movie or the wine?(the challenge) are you good at picking wine? Beckster P.s What's your fav sort of movie comedy, horror or romance? (End in romance, last thing on her mind)
Her Replies and what they normally mean about her.
Horror (means she likes to be protected a lot, so hold her a lot keep her safe, she will normally be a little quite but also open minded to sex).
Comedy This is the worst Angry means they just want a laugh so you will have to work to bed them, but that's another story Cheesy Also it's hard to be sexual while laughing.
Romance: Means she wants you Wink
Any reply is 95% a yes to come on your DVD night.
Text4: (Logistics)
I like Rom Com Wink cool I just got some new movies in too!
I free at the moment on Tues or weds (pick any days you want), would you rather meet at (pick places near you place seems like your giving her choices and she's always in control, insane Wink)
There's my 10 cents Cool
Beckster
Too many men seek power from outside themselves. They will part with great amounts of money in order to try to buy some magic bullet. There is no such thing as a magic bullet. Furthermore, they are not assuming responsibility for their own outcome.
Too many men are busy running around trying to get as many women to sleep with them as possible, thinking that it will prove something to themselves. But it won't, and such men end up still having the same underlying problems. They need to fix their problems before they involve real people.
Too many men entirely base their self worth on how many women say yes. That puts all the power in the women. There is nothing personally powerful about that.
Too many men see women as an obstacle to get around to get to the sex. Such men are just masturbating inside an object.
So many men place power in a woman based solely on the woman's looks. He does not even consider who she is as a person. What you are seeking so relentlessly is nothing that comes from outside of you, it's something you already have.
There is only you. You have only you to rely on. You have only
you that you can count on. And what better to work on than yourself?
But you have to believe that you deserve it.
People don't necessarily get what they want. People don't necessarily get what they need. Instead, people get what they honestly and truly believe that they deserve. In other words, people get what they expect to get.
The key to having what you want is not getting what you want, but being the person for whom getting what you want is a mere by product of the reality you create simply by the way you live life.
It builds a foundation of belief that is very real and a relationship
with reality that is very empowering.
Get Real. Get in touch with reality.
Respect reality.